About YNA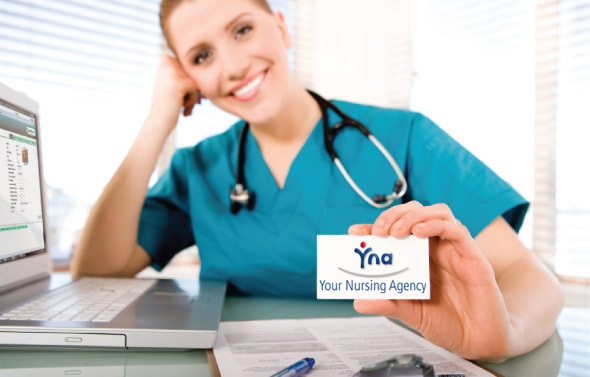 Your Nursing Agency (YNA) is a 100% Australian owned and operated company, focused on providing the best level of support to nursing staff. The business is managed by an experienced team with over 50 years experience working in Australia's leading nursing agencies. Our business was founded to improve on the services offered by other agencies and provide nursing staff with a caring and personal approach.
We place Registered Nurses, Enrolled Nurses and Personal Care Workers in metropolitan and rural healthcare settings, and at all times our objective is to support every aspect of healthcare staff's careers and ensure a positive agency experience. Our enviable network of contacts means that we can find you the right opportunities to advance your career, gain new experience, or simply find a fresh, more rewarding environment in which to work.
We established YNA to bring together a team of experienced agency managers who wanted to offer our nurses and clients a better level of service. We decided that we wanted our staff to be a part of this team and so developed our nurse bonus scheme allowing our staff to share in the company's profits each year. Our aim is to be the agency of choice for both nurses and clients and we will achieve this by providing excellent service and support. YNA is a panel supplier to the South Australian, Queensland and Victorian Governments and can provide work in sites across these states in all areas of nursing.
YNA has Australia's only nurse co-operative bonus scheme where all of our nursing staff have an opportunity to receive a profit share with the company. This profit share scheme allows staff that work with YNA throughout the year to be recognised for their contribution and to share in any profits. This co-operative approach is the first of its kind in Australia. We understand that you and every member of our nursing staff that makes our agency great and we want to reward your efforts and recognise your importance through allocating a share of profits.
HMNS
In June 2011 YNA acquired Adelaide nursing agency Health Management and Nursing Services Pty Ltd 'HMNS'. HMNS was established in 1998 and is a leading agency in Adelaide. The team from HMNS have merged with our Adelaide team and we have been delighted to welcome the office and nursing staff to the YNA team.
Code Blue
In October 2011 YNA purchased the assets of Code Blue Nurses, Code Blue is a specialist nursing agency operating across Australia with a head office in Melbourne. At the time of this acquisition we established a Melbourne office to support the nursing staff. Our Melbourne based YNA team comprises experienced managers and allocations staff. The purchase of Code Blue in 2011 has allowed YNA to build a great team of nurses and to offer clients services across Victoria.
Click here to join us and find out why so many other nurses have made YNA their nursing agency.
Oxley Group
In June 2013 YNA purchased the Oxley Group, Queensland's leading nursing agency. Oxley Health Services was established in 1989 and provides nursing staff to Public and Private health facilities including Metropolitan, Regional and Rural Public Hospitals as a member of the Queensland Health nursing agency panel.
Cairns Nursing Agency
In June 2013 YNA purchased Cairns Nursing Agency which was a member of the Oxley Group. Cairns Nursing Agency was established in the 1970's and is a specialist nursing agency providing nursing staff to Far North Queensland and Rural and Remote Health Facilities across Australia.
The key features of how YNA operates are:
Managed by a professional team with over 50 years nursing experience, YNA is proud to offer:
Providing highly skilled nursing staff when needed with relevant experience who we communicate with and train to understand client needs and have a clear understanding of their role while providing care in a patients home.
Maintaining the strictest joining criteria and having clinically competent registered nurses manage the recruitment process to ensure only suitably qualified and experienced nurses are employed.
Driving a business that works to always provide more friendly service to our nurses and clients with an allocations team who understand your needs and who work in an environment where they are empowered to offer great service without compromise.
Having a commitment to quality improvement and we maintain an ISO 9001-2008 Quality Management System that is independently audited and certified by NCS International.
Possessing a management team with a depth of experience who are available to assist and support your needs;
Drivers licence/ confirmation of access to vehicle for placements.
Operating with a clear understanding across our business that our business success is driven by our ability to recruit and retain great healthcare staff and ensure our staff are matched to our client's needs.
"Your Nursing Agency is the agency of choice for professional reliable service promoting a culture of support and excellence."